BACK TO RESOURCES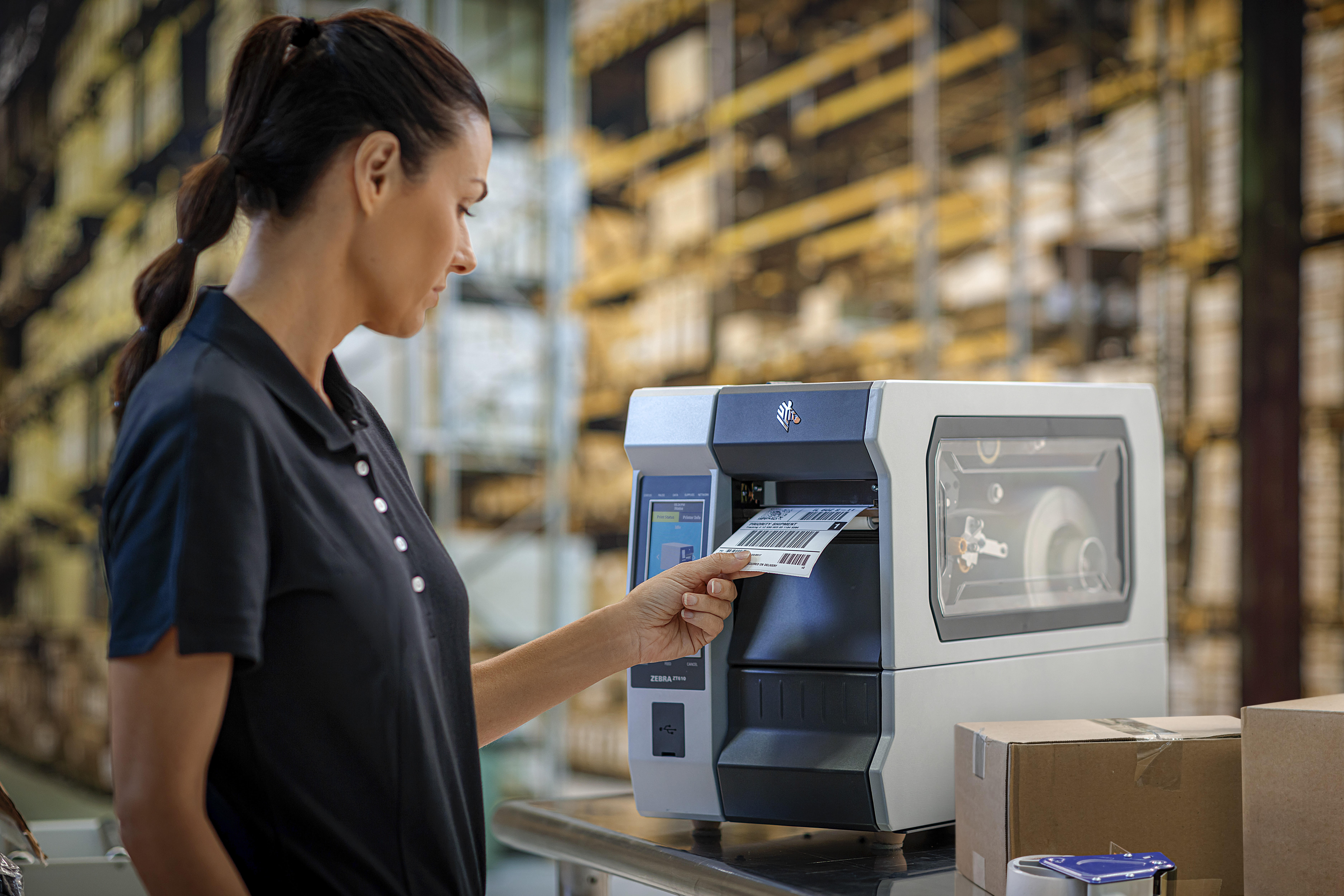 4 Benefits of the ZT400 RFID Series Industrial Printer
Creating an operation that delivers versatility and reliability makes it easier to adapt to rising shipping costs and shifting consumer expectations. Adapting to rising demands means that your business can stay productive and efficiently fulfill orders even when unexpected shortages or stockouts occur. To create the right versatility and reliability, more supply chain decision-makers are turning to warehouse automation and RFID technology that can accurately track assets and inventory.
Studies show that up to 84% of warehouse and distribution decision-makers will upgrade or add industrial and desktop printers by 2025. Additionally, studies show that printing costs have hiked up 30% this year and the prices of raw materials like paper and corrugated boxes have increased by over 25% in the last year. These issues and continually rising shipping costs make shipping and printing more expensive. Warehouses and distribution centers can suffer from higher expenses and be unprepared for rising demands and shipping costs without the right automation solutions.

Create seamless visibility and dependability in your shipping operations.

Discovering RFID printing options that deliver dependable, versatile, and user-friendly operations can be difficult because most options don't deliver an all-in-one solution that comes with all three. The ZT400 Series Industrial Printers offers industry-leading versatility, reliability, and performance to meet your industrial printing needs with these benefits:
Increase uptime and decrease training requirements - Simplifying use with a standard 4.3 inch full-color display with color-coded alerts makes it easy to maintain the printer and keep it running. This reduces downtime spent repairing devices to keep operational efficiency smooth and uninterrupted. It also comes with easy and intuitive media changes and a simple loading path for media to make it easier to learn for new employees.
2. Flexible efficiency with field-installable media handling and communications options - As your environment or applications change, you don't have to change the printer to adapt to them. Simply purchase and install what is needed for your ZT400 and easily add RFID capabilities in the field for greater tracking abilities. These benefits help your field technicians and industrial workers stay productive in their environments despite challenges and conditions.
3. Elevated management and security with Print DNA - Secure your printing operations with the ZT400's unique value-add tools that maximize value and remote mobile device management solutions that enable superior printer management. Zebra's Print DNA helps ensure your data and infrastructure are protected from threats to deliver consistent and accurate operations.
4. Empower the ability to grow with business operations - Equipping your workforce with a printer that has more RAM and Flash memory gives the printer the ability to support more stored forms and has the memory capacity to grow with future applications. An adaptable industrial printer that can deliver scalable performance delivers higher ROI and dependable printing now and for future operations.

Creating visibility and dependability in your supply chain network starts with minimizing costs and streamlining performance. Contact us today to discover how you can create a versatile fulfillment process with RFID.